Hello!
I've improved a lot in everything I've done, and I want to show you all my goals for the next 10 years. Whether it's with graphic design, mental health, or grades, I want to keep myself at the top. So, here's a little visualization of how I see myself in 10 years.
Michael Oswald is my role model and true inspiration when it comes to Adobe. His vision and detail motivates me and inspires me. The precision in his art makes me believe that you can accomplish anything if you keep trying, so I'll work my way up the ladder as time goes by. You can check out the rest of Michael's work on his portfolio
here
.
Warning, some of his images are a little graphic. Cover little eyes!
Tommy is the Jack-of-all-Trades that blows my mind into a million little pieces. I love his Japanese style, and adorable chibis. His skills will never fail to stun me! As the next 10 years go by, I'll work the hardest I can to match his skills- with a twist of my own, of course. When I'm building my own sites like his, I'll always remember the one who inspired me to work so hard. You can check out his T-shirt shop and portfolio
here
.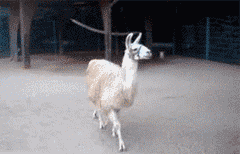 I'm insecure in my own way now, but I'm gaining more confidence in myself the more I work. As my grades and skills improve, so will my self image. I think that no matter how hard a person works to achieve their goal, they'll never achieve it if they don't believe in themselves.
I hope to graduate high school with an honors diploma, and (maybe) become valedictorian. After that, I hope to go to MIT (Massachusetts Institute of Technology) and graduate from there majoring in a course that has to do with technology (I haven't worked out the details yet.) And finally, I'll get a job as a graphic designer, web designer, or animation artist at Pixar or EA (Electronic Arts.) Over the years, my goal is not to get lower than a 3.5 GPA, and I'll reward myself if I keep my 4.0 GPA up. So as you can see, I have big plans for my future. Wish me luck!
Note: No pictures are mine! All credit to their rightful owners.
That's all for today's post, so have a wonderful day and don't forget to check out the BBK blog! You can find the (all-new) BBK button on my Collaborations page! Thank you!